The Best Things Ever to Say to Your Girlfriend to Make Her Happy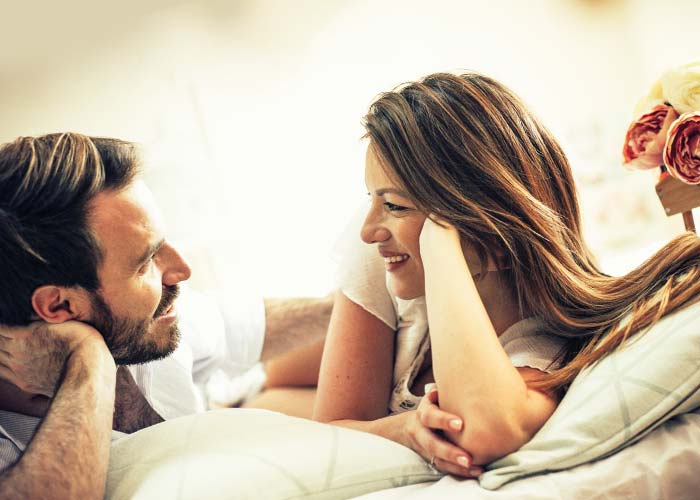 Every guy has ever thought about how to impress a girl of his dream and make her feel loved at the same time. And even now, when you are reading and thinking about what these points of happiness are, it doesn't seem so easy, isn't it? So, here you will learn these very sweet words that help you to win the heart of any girl.
Which kind of romantic things to say to a girl and make her the happiest person in the whole world?
The most useful tips to bring a nice blush on girl's face is to give her special attention, to take care, make cute compliments, put a supportive arm on her, use romantic gestures and the most important is to say sweet lovely words that produce an impact on her. Here you have an opportunity to read them.
10 best lines to say to a girl and make her fall in love with you
1. You are the cutest girl I've ever met.
2. How do you manage to be so perfect all the time?
3. When I saw your smile at the first time I had a feeling of losing my head.
4. All my dreams were about you last night.
5. I feel I became better with your love.
6. You make me so happy when I look at you.
7. I am ready to hear your sweet voice every single second of my life.
8. It still takes my breath away when I see you.
9. I can move mountains and shoot for the stars when I am with you.
10. Ones in a while I think if the love worth fighting for and then I look into your eyes and get ready to the war.
Necessary words to say to a girl when you want to propose to her
Do you ever think about what are the most appropriate words you need to choose while asking for the hand of a girlfriend? It is an extremely important moment in man's life and you both will remember it throughout your married life. There are 5 romantic sentences how to prepare a girl for a marriage proposal and make her day.
1. I love seeing you happy and I want to brighten up your everyday life.
2. Do you know that I have a goal hearing your nice voice every second and I used to meet my goals?
3. I want to age successfully with you and our grandchildren.
4. I'll make you the happiest woman in the world!
5. I am going to be with you until forever ends.
If you have met the girl of your dream you are the luckiest person on our planet. Besides, you should make better the life routine of your woman. She must always have a smile that goes from ear to ear and your compliments should be the warmest ones ever.