How Should Men Text Women to Achieve Dating Success?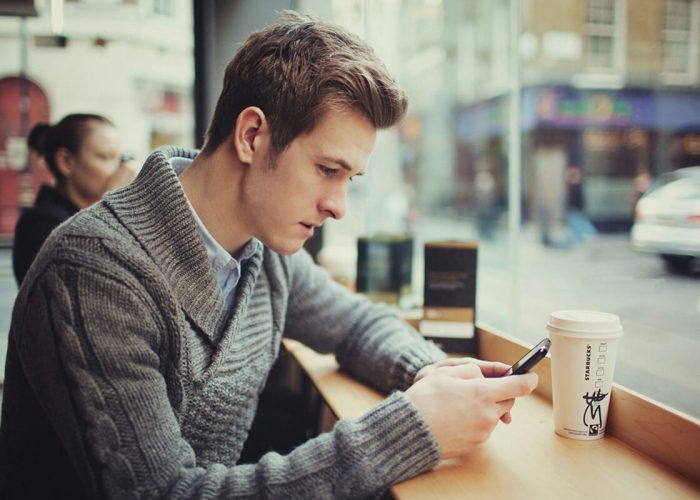 Think that texting is just for boys? Then think again. Texting is a skill that pretty much all men use to communicate effectively (and sometimes not so!) with their friends and family. If you're wondering how to use SMS to win over the lucky lady in your life, then read on. Texting is a very useful tool for dating success, as long as you use it wisely. Many guys struggle with what to text a girl and how to communicate with them, but these days, it's essential that you learn Most women simply won't give a man the time of day if he doesn't know what to say in a text message!
Texting tips
Use:
Full sentences: Cut out any abbreviations. It shows that you're making an effort.
Exclamation marks: They display a sense of excitement!
Emojis: They ensure that your tone comes across in your text, avoiding any misunderstandings.
Pictures: Women like to visualise where you are and what you're doing.
Their name: Use it, and ALWAYS spell it right! Use spell-check if you must.
How to catch a woman's attention over text
Getting a girl's number isn't game, set and match we're afraid. Once you do have her digits, you then need to catch, and keep, her attention via text messaging. One way to do this is to tease her in a playful and good-natured way. Not only does teasing a girl make her laugh, but it shows that you have confidence. Making fun of yourself is also a sure-fire way to make her smile and feel more comfortable with you. It will encourage her to let her guard down, which will help the conversation flow. If you really want to catch a woman's attention over text, make her chase you. Women want a man who provides a challenge, so don't make things too easy for her. This means no over-texting, as this will show that you're putting the most effort into the communication i.e. chasing her.
What do girls like in texting
Most men wonder at some point 'what do girls like in texting'. Well, they like to be made to feel special, so complimenting her personality is a great idea when you're texting. They like you to take an interest in their life and daily activities. As well as this, girls do enjoy using texting to become aroused, so don't be afraid to add a dash of spice to your messages. Text her late at night when she's in bed and relaxed to get the best response. There's something sexy about a quiet night of texting that'll only work in your favour. Many girls like a bit of role play via text, so why not get using your imagination? It'll certainly give you something to talk about over your next dinner date!
Whether you're texting a girl you've only just met, or you've known her a while, the most important advice for texting women is to have fun. Keep your texts playful and light-hearted, and you can expect her to smile and light up when she sees your messages. That's the key to how to make a girl like you over text.