Second Date Ideas to Impress Her and Make it a Memorable One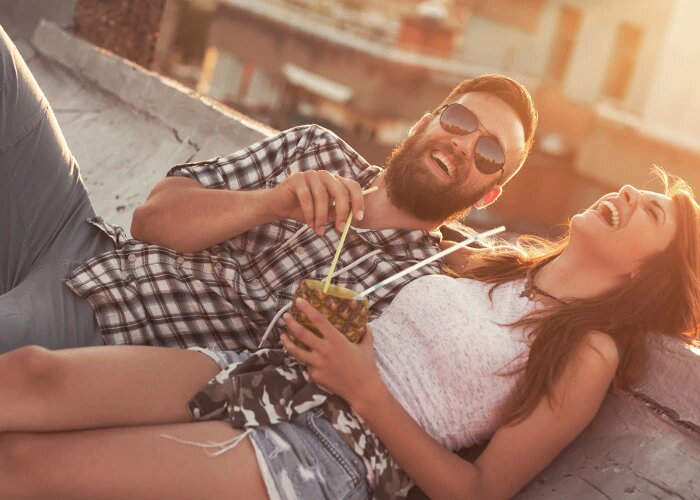 The hardest part of dating is probably that first meeting. The nerves, anticipation, worry and stress of a first date can sometimes mean that you don't enjoy it quite so much as you should have or you run out of time when you were just starting to get to know each other. However, if the first date was a success and you are keen to make the second even more memorable then it is time to get planning. We take a look at some second date ideas to ensure that neither of you are going to forget the experience. From active, outdoors type dates to something classic and creative, let's take a look at some of the best ideas and useful advice for that all important second date.
What to do on your second date
Hopefully after the first date, you have some idea of what the other one likes. If you know for example that they have a certain interest and love adventurous activities then you could go with something for the adrenalin lover. If your date seemed to know their stuff when it came to ordering the wine, then it may be that wine tasting would make a great second date idea. Whatever you choose to do only take on arranging it if you are confident that the other person will like it. The second date is often the most important date so make sure you get it right.
Fun second date ideas for her
Guys, if you want to show her that you are into her then the second date is an excellent opportunity to do this. If she happened to mention that she is a fan of a certain musical or show then book two tickets to take her to see it. If she seems the type that likes spontaneous activities then book something a little different for your second date. It is about showing her that you are serious about making this dating thing work.
Second date ideas for guys
Ladies if you want to impress a guy then make sure you plan something that you know he will enjoy and not just something that you want to do. While most men will offer to do something because they know that you will like it, if you don't think he will then perhaps you can suggest something that you know you will both enjoy. If you are into sports then get him two tickets to watch his favourite team maybe. You can grab something to eat after the game and prove that you are his kind of girl. If you hate sports though don't force yourself to endure something just to impress him.
It doesn't have to be an adventurous date
If you are starting to think that the bar may have been set too high by the ideas above then you can relax. It doesn't have to be creative, adventurous or 'out there'. What you want is to create an environment and an atmosphere where you can continue to get to know each other and feel relaxed in each other's company. If the weather looks like it is going to be nice why not plan a picnic at a local park or by a lake? Set a romantic scene with a posh picnic and a bottle of wine. Go for a bike ride with a picnic, take a walk along the river or spend the day visiting art galleries, museums, having lunch etc.
Don't do what you did on the first date
Tempting as it may be to think that you had a lovely time on the first date so why not do the same again it is important that you do something different. The second date may not have the same vibe as the first and it really does show a lack of imagination. You don't want your second date to feel stale and repetitive. Dating is supposed to be fun and exciting not repetitive and predictable.
Absolutely don't do these things
And talking of things you shouldn't do on a second date there are a couple of other absolute no-no's, one of which is inviting them to meet the family! It is far too soon for that in any circumstances unless you happen to have met at an event or you knew them before. Avoid the cinema too. On your second date, you need to be finding about each other not sat in the dark concentrating on the plot of a film.
Should you have sex on the second date
Some girls have a 'no sex on the first date' rule, while others have no rules. Some even have a 5-date rule. It is important not to assume anything but also not to rule out the possibility. While you shouldn't be expecting sex on the second date it is always wise to be well prepared. If you did get carried away with the moment on the first date, you may not have to worry about this.
Whether you have sex or not, wherever you go and whatever you do the most important thing is that you can be yourself and enjoy the time you spend with a new partner. Don't choose something for your second date that you know the other one will love if you are going to hate the whole experience. Go for something you will both enjoy and that you can feel comfortable and relaxed doing. If you are really into each other the chances are that you won't even notice where you are but it is good to make sure that your surroundings are as memorable as the time you spend together.
Find cool dates at QuickFlirt.com!