Maintaining a Long-Distance Relationship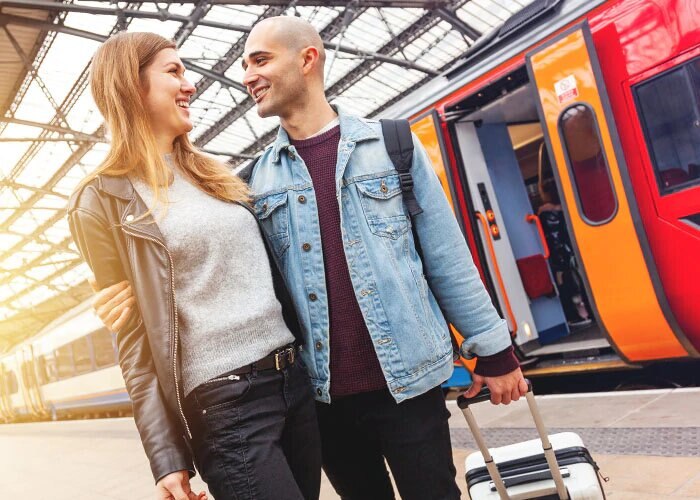 How to manage long distance dating
When you meet someone you really like and the feeling is mutual you can feel like you've hit the jackpot. Here is this perfect partner that is absolutely what you have been looking for and things couldn't be better… except for one thing. You live hundreds of miles apart. Don't let it be the end of the world though, you can make long distance dating work if you learn how to manage it correctly.
Look for the positives of a long-distance relationship
Often, we can be too bogged down with the negatives to long-distance dating and we lose sight of all the great things about it. Let's be honest, some people would love a relationship where they still have an element of freedom to enjoy time with their friends, time on their own and time to do the things that they want to do. Don't be negative about it, instead focus on the positives and remind yourself how great it is that you can have the best of both worlds.
Take advantage of technology
Twenty years ago, or previous to this, long-distance dating would have meant writing letters and enjoying the occasional, but very expensive, phone call. Now, thanks to technology we have Facetime, What's App video call, Facebook video call and all manner of apps and wonderful ways to stay in touch. You can see each other every night via one of these methods of video chat. You don't have to stare at a photo or continually stalk their social media to keep reminding yourself what they look like. It's like they are right there with you.
Set some relationship ground rules
If you decide to make a go of it then you need to establish some ground rules if you are going to successfully manage the relationship. You should start by agreeing if you are exclusive and committed. No seeing other people and no going out on dates. You also need to set up some expectations of how often you should video chat. You don't want to overdo it and commit to every night at 7pm. This will start to get restrictive and you may feel resentful that you can't do anything else at this time. You are also going to need to learn to trust one another or it isn't going to work.
Try and have some sort of sex life
Easier said than done and you are going to have to use your imagination but if you can talk dirty then you can keep the anticipation building. Send each other teasing text messages or provocative suggestive messages. By the time you see each other next, you will be more than ready to get intimate.
If you want to learn how to manage a long-distance relationship then you are going to need to be patient, trusting and honest with each other. You also need to communicate regularly but not every minute of every day. Talk when you have something to say, or when you want to hear the other's one voice or perhaps when you have something to share with them. Focus on the positives and try and make the effort to see each other when it is possible. The more effort you make, the more you will be rewarded.