How to Text Your Crush: Tips for the Basics and Early Beginnings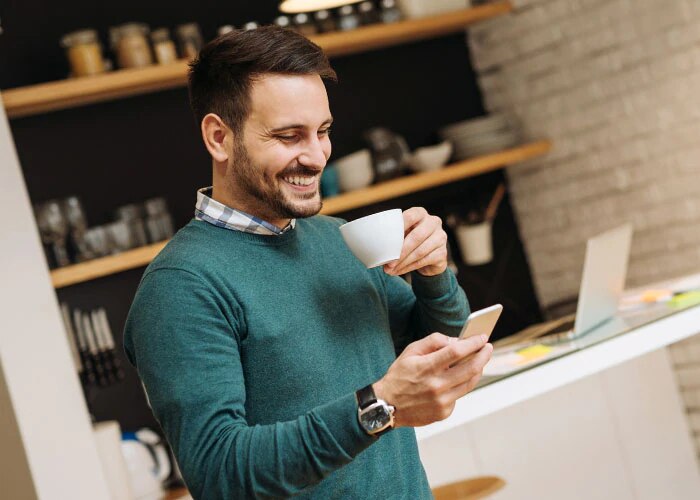 Struggling for how to text a crush? Maybe they've texted you, and you don't know what to say! We've all been there. Even opening the message window can be scary, so we've put together a small article to give you a little advice before starting. Get ready to text!
How to Text a Crush
When your crush texts you first, you're in luck! This means that they want to talk to you, and may even be feeling the same way as you. The best thing you can do in this situation is reply with your own questions and comments. If they say 'I'm doing revision' then you can reply saying 'Oh yeah, we've got lots to do!', for example.
Texting your crush first is a different matter. If you're wondering 'should I text my crush?' then the answer is probably yes! The best way is really to open with a question, a simple 'what're you up to?' or 'how are you doing?' will open up a world of conversation. Just be confident! There are all sorts of things to text your crush, but the best way is to be friendly and reactive.
How to text your crush without being annoying is really down to common sense. Don't complain if they reply slowly, and just be nice – definitely, don't pressure them! Be open to their comments, and if they don't seem as interested, maybe back off until tomorrow. Keep in mind though, what to text your crush is important, and you want to try and keep them interested. However, try not to overdo it, and definitely, don't spam them with texts.
Rules for Guys and Late Night Texting
If you're male, you might be wondering about texting rules for guys. Whilst it might seem a little scary, really there's no magic behind it! Girls are people too, and the best way to talk to anyone is to be interested. If they mention something they're doing or thinking about, then pay attention and pick up on it! You can compliment them too, but try not to overdo it; 'your hair looked nice today' is fine, but don't suddenly say 'you're the most beautiful person ever' – it's just a little much to start with. Be kind and show you care, especially in late night conversations with your crush, make sure they're not tired and that you're thinking of them.
Conclusion
If you're a guy or a girl, texting your crush is scary and might be new. Remember to stay calm, be kind, and show confidence. Even if you don't feel it! Your crush will be feeling the same way, and it's okay to be nervous. Start the conversation, see how it goes, and try not to worry!
Find a partner for romantic conversations, flirty chatting, and dates at QuickFlirt.com!